methodology
Cadence: Imagine a user-centric solution.
The Cadence Toolkit is built to imagine solutions that answer a market need based on design thinking principles. This methodology is for imagining proof of concepts (POC), or projects to deploy your company's strategy.
What is the impact?
Adopt agile working methods.
Create the groundwork for a community of intrapreneurs.
Imagine new innovative products or services centered around the use.
Develop a prototype in a short period of time and with little means.
To adopt the methodology's principles
Quickly prototype an idea for the first time.
Imagine a user-centric product or service.
Collaborate in a project mode.
To embody the methodology
Imagine an innovative business solution that is aligned with your users' needs.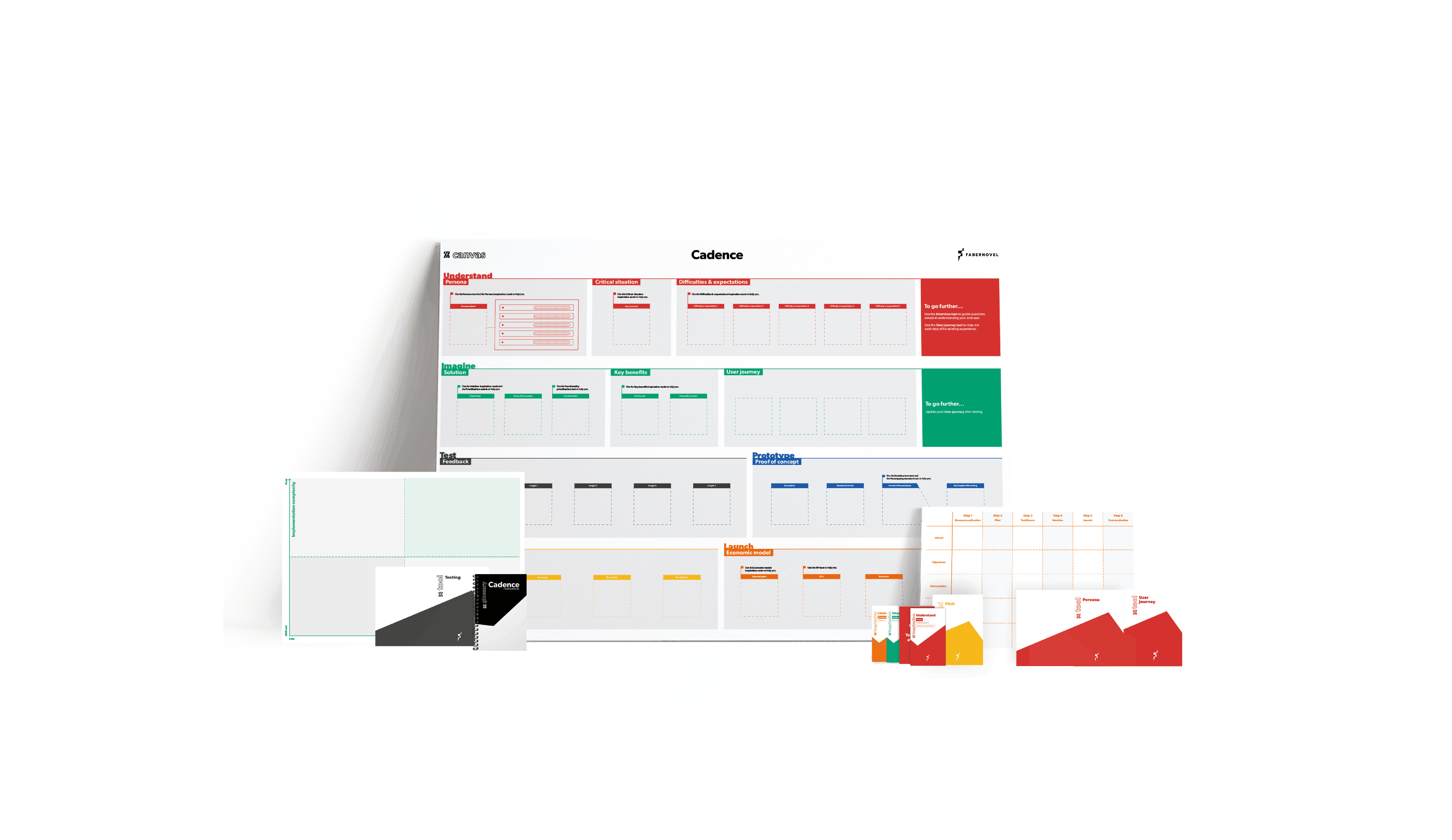 Planning a workshop

Between 1 and 2 days based on the desired prototype.
In teams of 4 to 7 participants.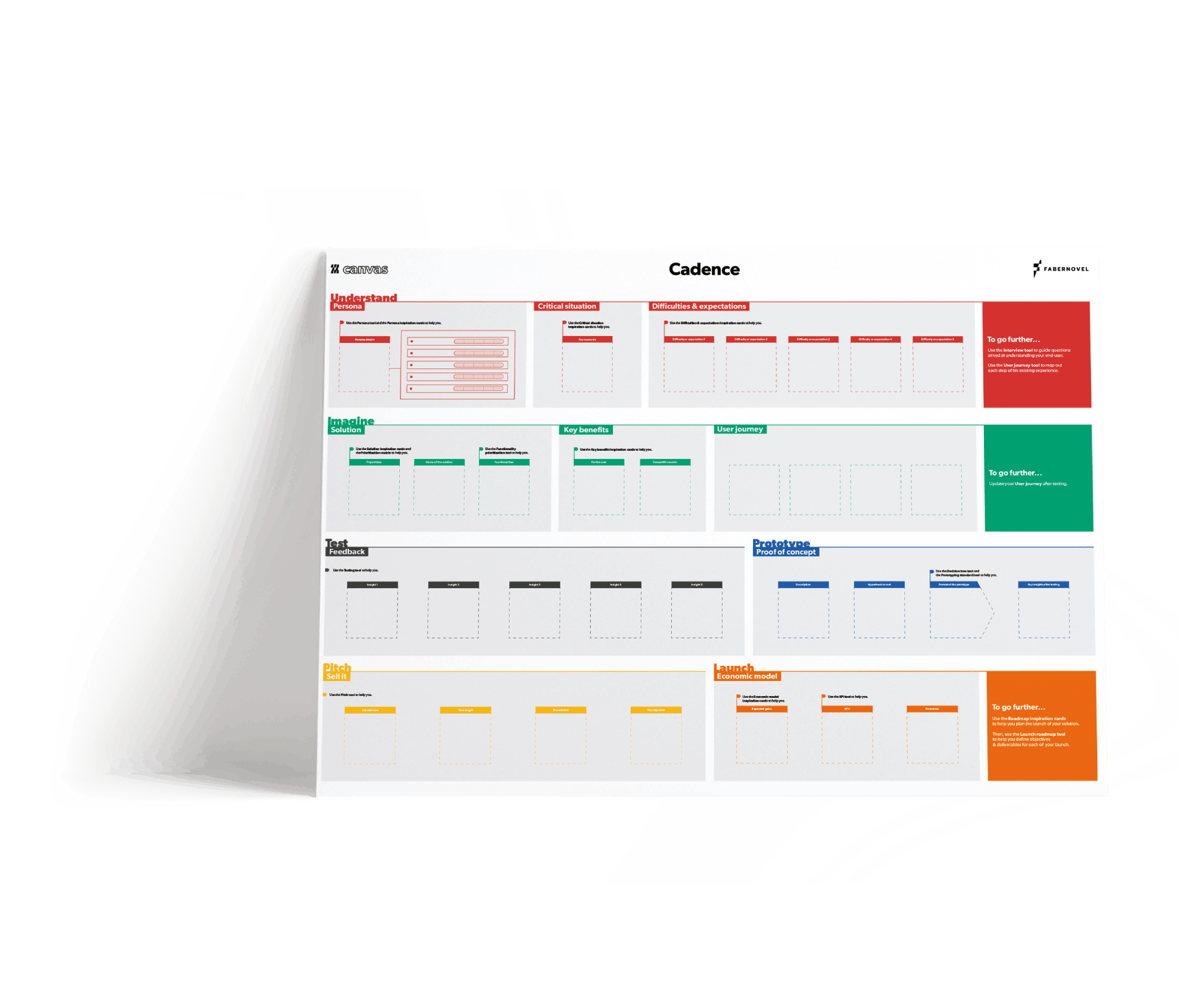 Cadence Canvas
A real collective brainstorm to help you launch an innovation project, the Cadence Canvas will be your main support to follow each step of your team's reflexions.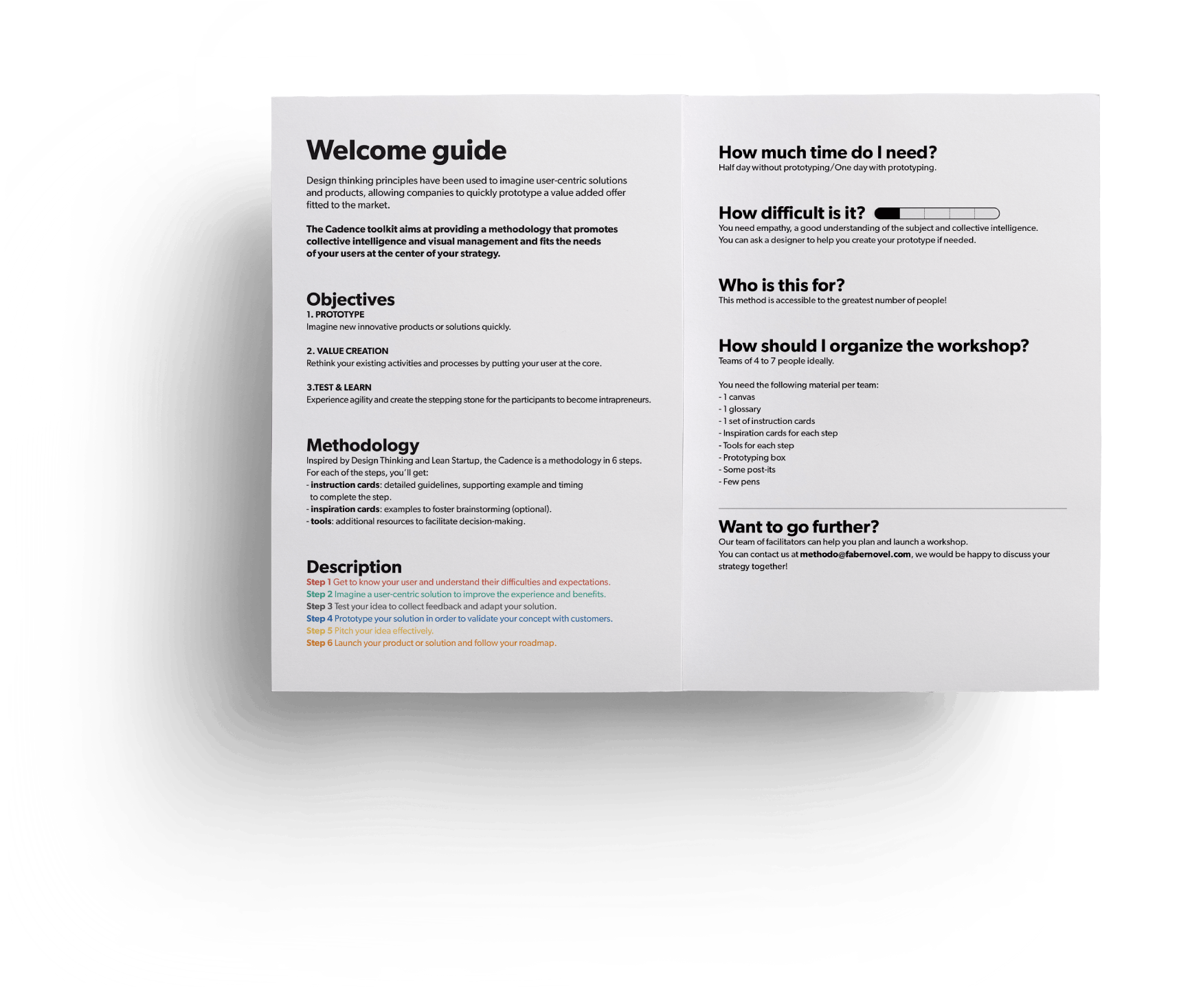 Welcome guide
A global guide detailing the objectives of the workshop, the steps, the necessary material and the logistics to be able to plan a workshop.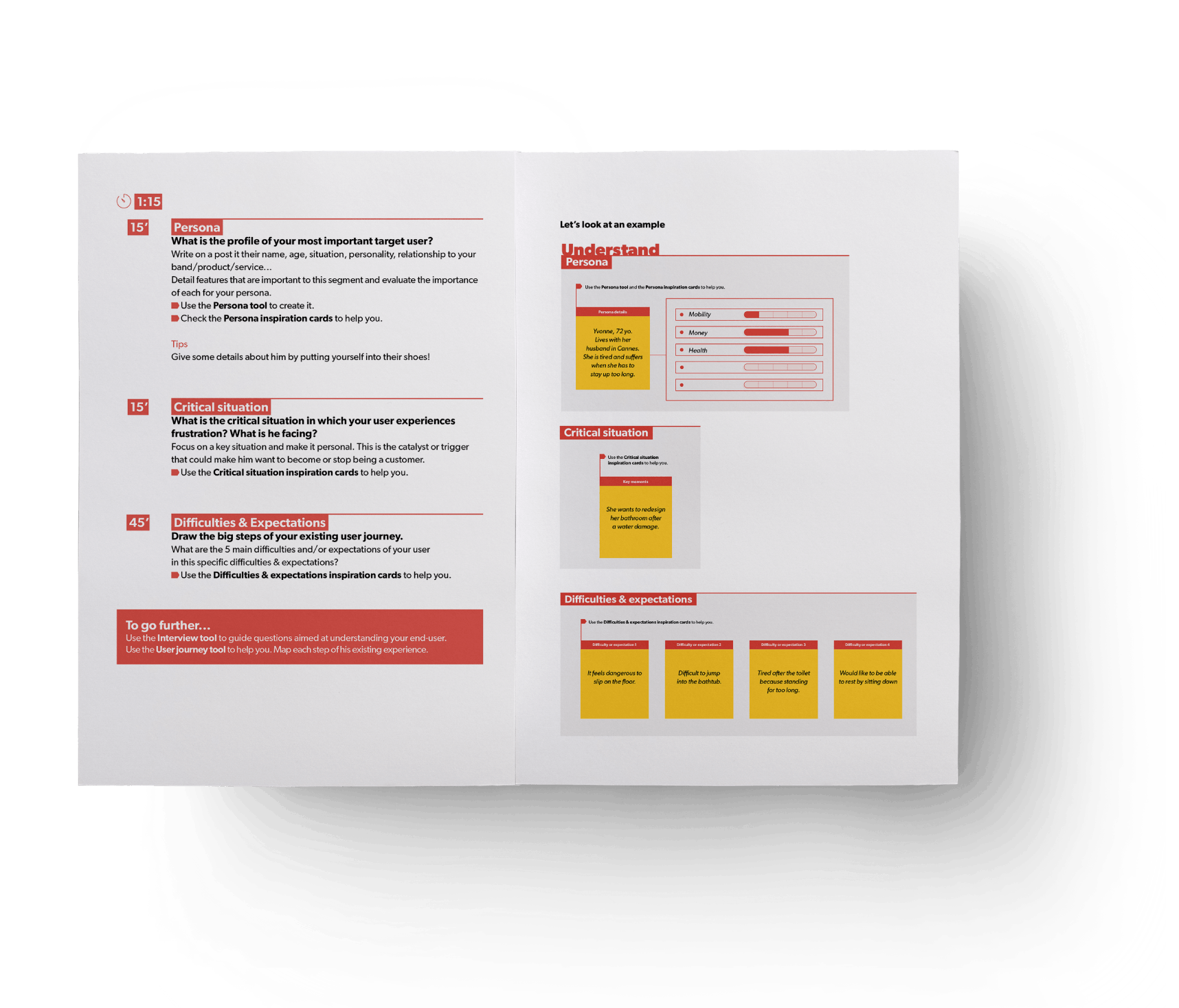 Instruction cards
At each step of the method, instructions and recommendations to understand which cards and tools to use, how to complete the Canvas and an example to help.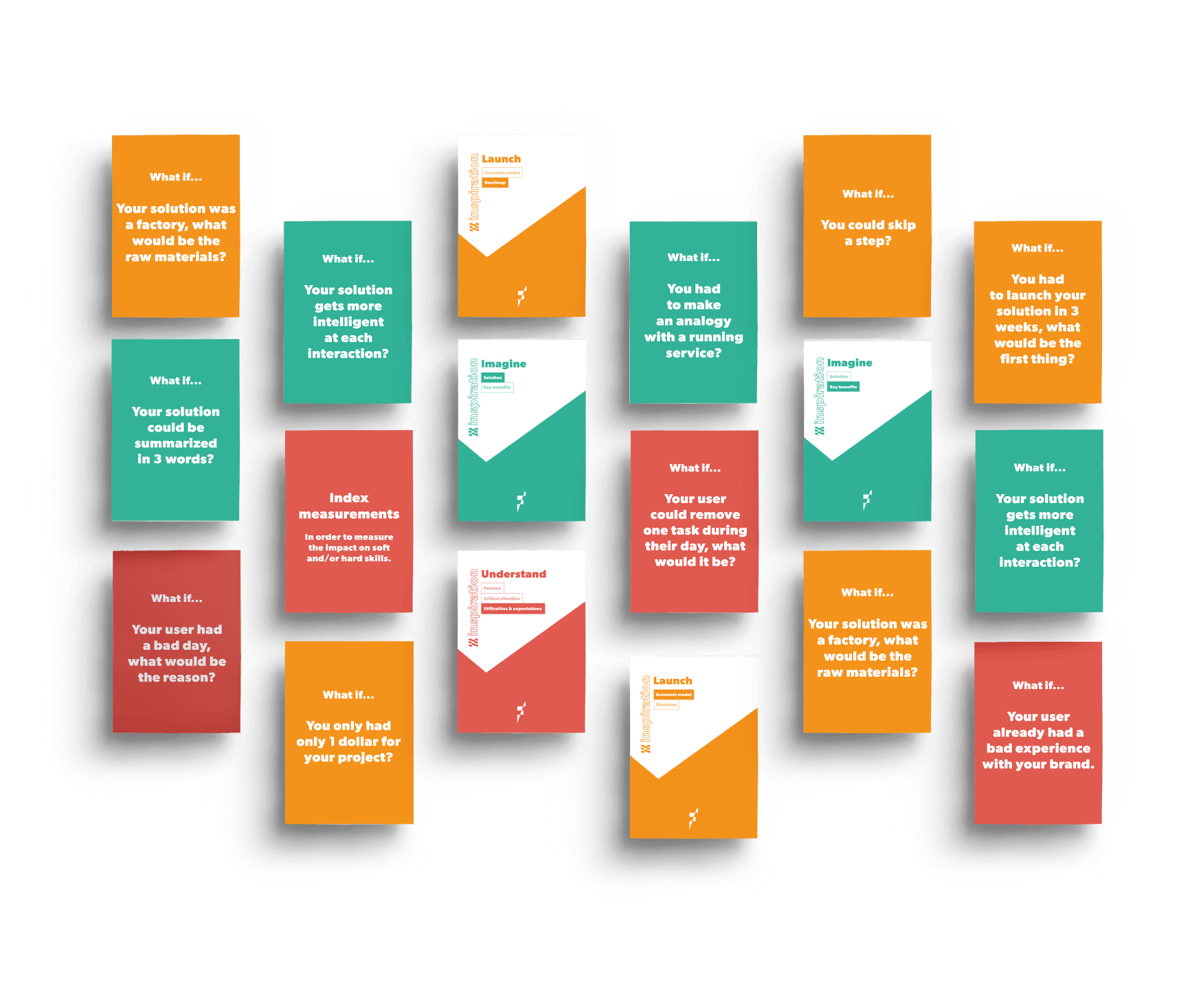 Inspiration cards
Designed to illustrate and provide examples to facilitate the exercise.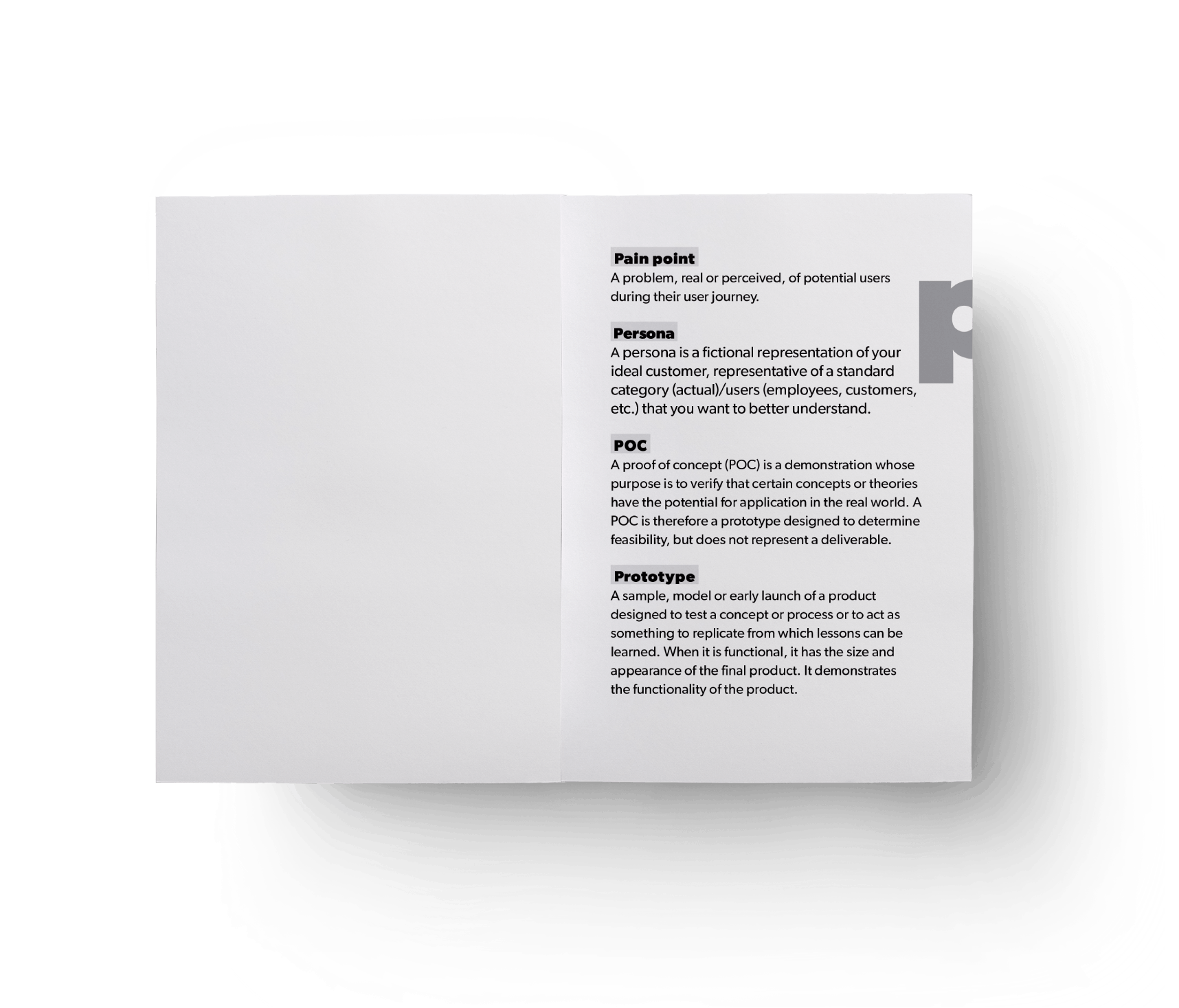 Glossary
A guide of the terms mentioned and necessary to complete this workshop.
"What I will remember from this session is the fact that our colleagues have experience the power of collective intelligence, working with a multidisciplinary team, the advantage of doing user interviews to create a user centric solution, and the necessity to test and iterate during all phases of the project.
After the session, our colleagues wish to put it into practice either by getting a second even more technical Design Thinking session or by putting the learning to the test with an Orange business use case."
Emilie Garnier
Head Of Orange France Design Thinking skill center.
250
Facilitated workshops