study
Big Tech: first quarter analysis 2021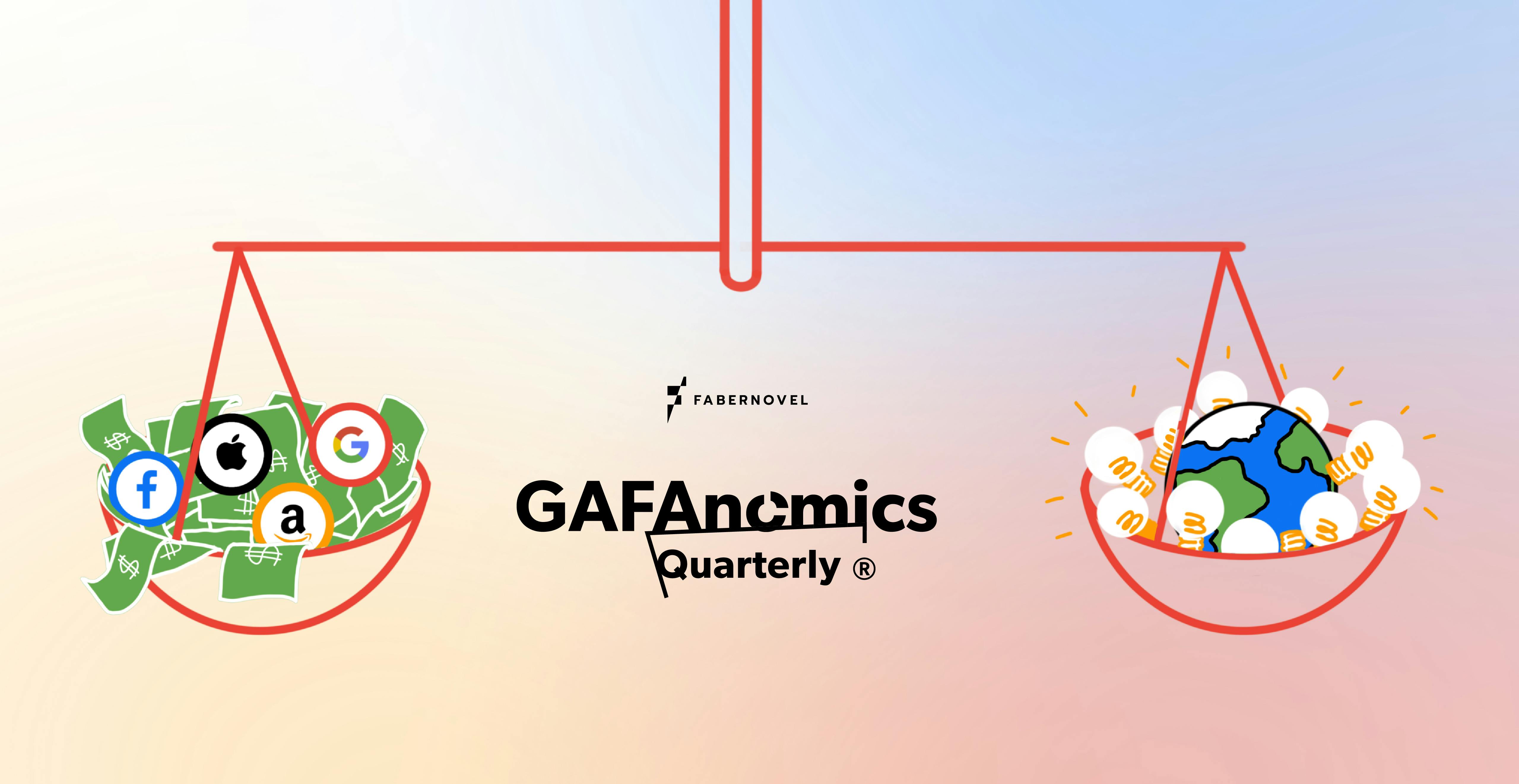 Fabernovel, an expert in digital transformation and the creation of digital products and services, publishes its new report, "GAFAnomics Quarterly", which provides a global analysis of the results of current tech giants for the first quarter of 2021 (February 7, 2021 to May 7, 2021).
As the new economy paves the way for new rules of value creation, this series of Fabernovel reports launched in 2019, which include the financial, strategic, and technological insights by its experts, analysing the drivers of major tech companies as well as their development strategies.
Overperforming financial results contrasted with lacklustre stock market results. Are we heading towards a rebalancing of innovation?
Study plan
The Last Three Months Through the Eyes of Fabernovel: the top, the flop, the surprise.
The focus: Spotify's value proposition is being questioned.
Towards a rebalancing of innovation?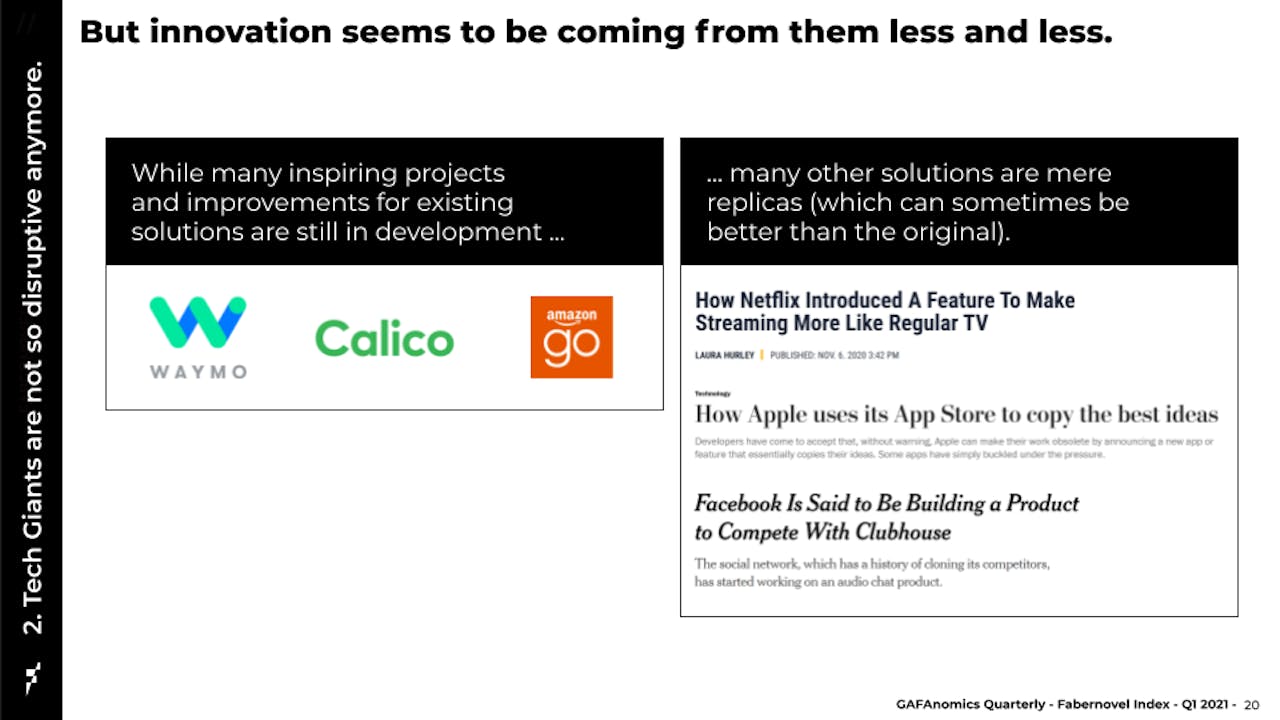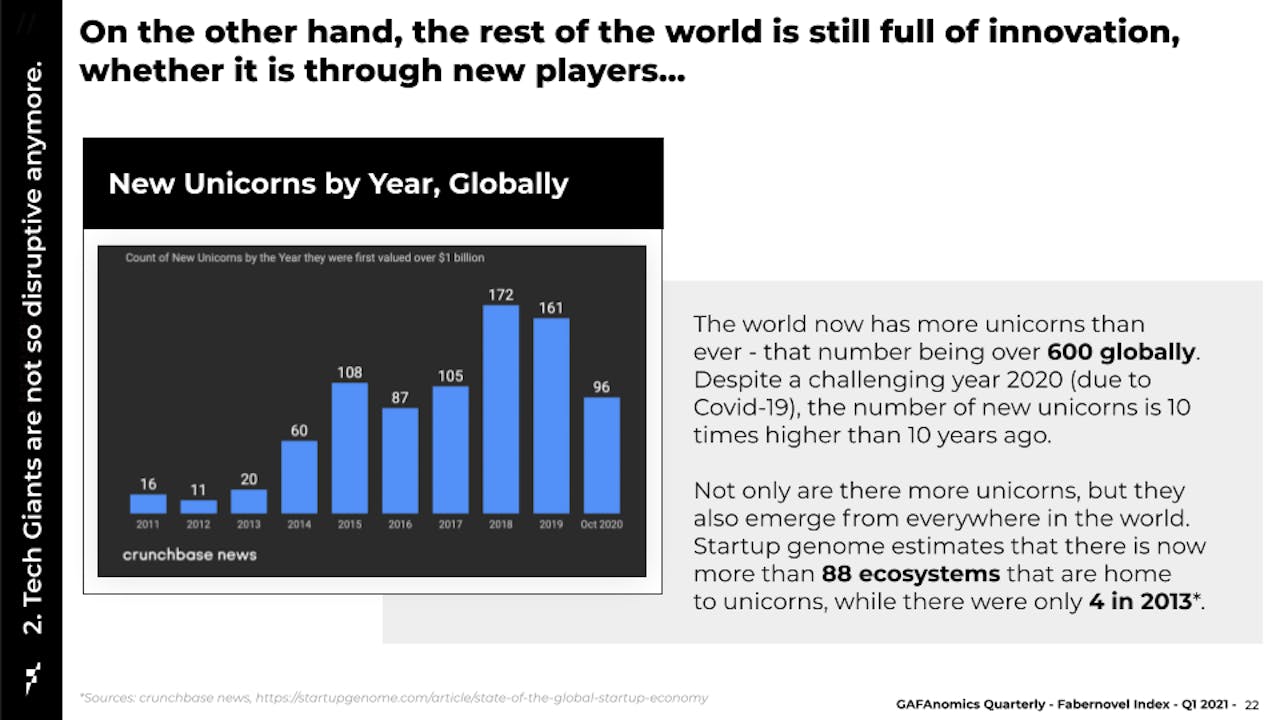 Study excerpt
"The GAFA companies haven taken advantage of the health crisis by boosting their financial results. That said, we are seeing signals which show that these giants are reaching a plateau in their innovation. Their large size makes them less agile and internal innovation is becoming increasingly less common. Furthermore, their upheaval seems to be slowing down, compared to that of new entrants, and that of traditional players undergoing a transformation. We are convinced that we are at a turning point where our European companies have a chance of getting back into the race alongside these big tech companies by putting innovation at the heart of their priorities while working on strategic alliances"